Our programme of events to help you plan your eco home improvement continues with two more webinars in February. We will soon be announcing our first in-person events – stay tuned!
Wednesday 2nd February, 8 – 9pm. Learn how we can improve air quality when we retrofit our homes.
Register on Eventbrite AT THIS LINK.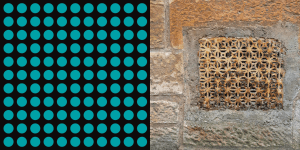 A cosy and energy efficient home doesn't have draughts. When we make our homes more efficient they become airtight, making it a top priority to also ensure good air quality. In fact, eco home improvement is an opportunity to have much healthier indoor air without pollutants and allergens.
Barbara Lantschner, a Glasgow-based national retrofit expert, will talk about the importance of air tightness and controlled ventilation. She will explain the range of options suitable for existing buildings and give attendees some steps they can take immediately in their homes.
Thursday 10th February, 7 – 8pm. How much energy efficiency is enough?
Register on Eventbrite AT THIS LINK.
How much should we insulate our homes? Enough for a heat pump to operate efficiently? Or what is the optimum for a net zero country? And how much does that cost?
Richard Hands, a Glasgow-based Passivhaus architect and social housing retrofit expert, will explain the range of standards that exist in the retrofit industry and in proposed government legislation.