Join us for a talk and Q&A on the specific difficulties insulating traditional lath & plaster walls, with architect Chris Morgan of John Gilbert Architects.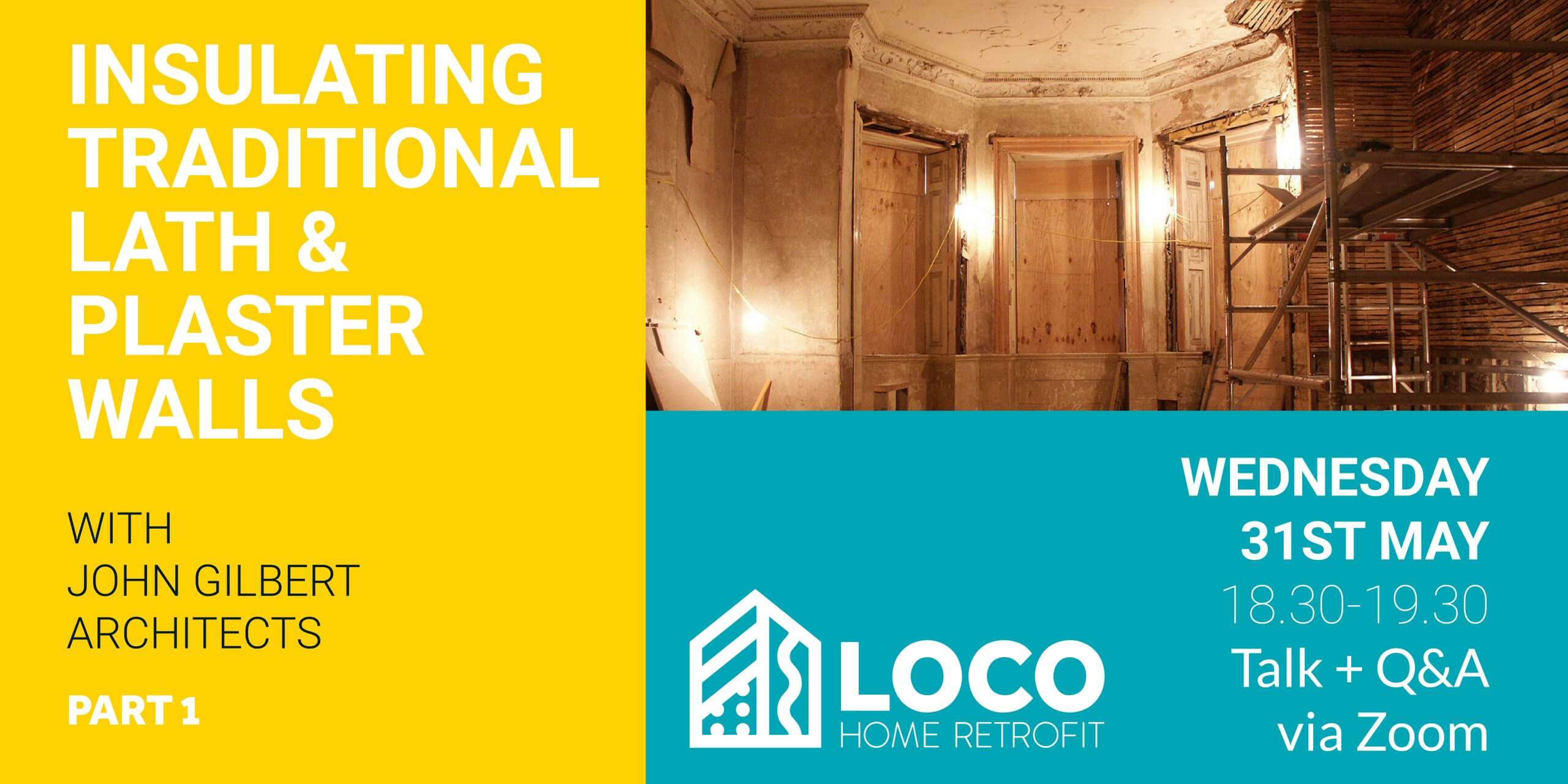 Date and Time
Wednesday, 31 May 2023, 18:30 – 19:30
Location
This event will be held online as a webinar on Zoom.
About this event
Homeowners in Glasgow want to take action to improve heating efficiency, but traditional construction such as lath & plaster walls and ornate cornices make insulating tricky. One solution is to insulate behind the lath & plaster, such as with spray foam or bonded beads – but these methods carry serious risks, sometimes leading to damp and rot.
Loco Home Retrofit CIC is partnering with John Gilbert Architects for a 2-part series to help navigate this dilemma. In this first session, we will hear from Chris Morgan, director of John Gilbert Architects, who will cover some of the critical risks to successful cavity insulation.