AND HERE'S WHY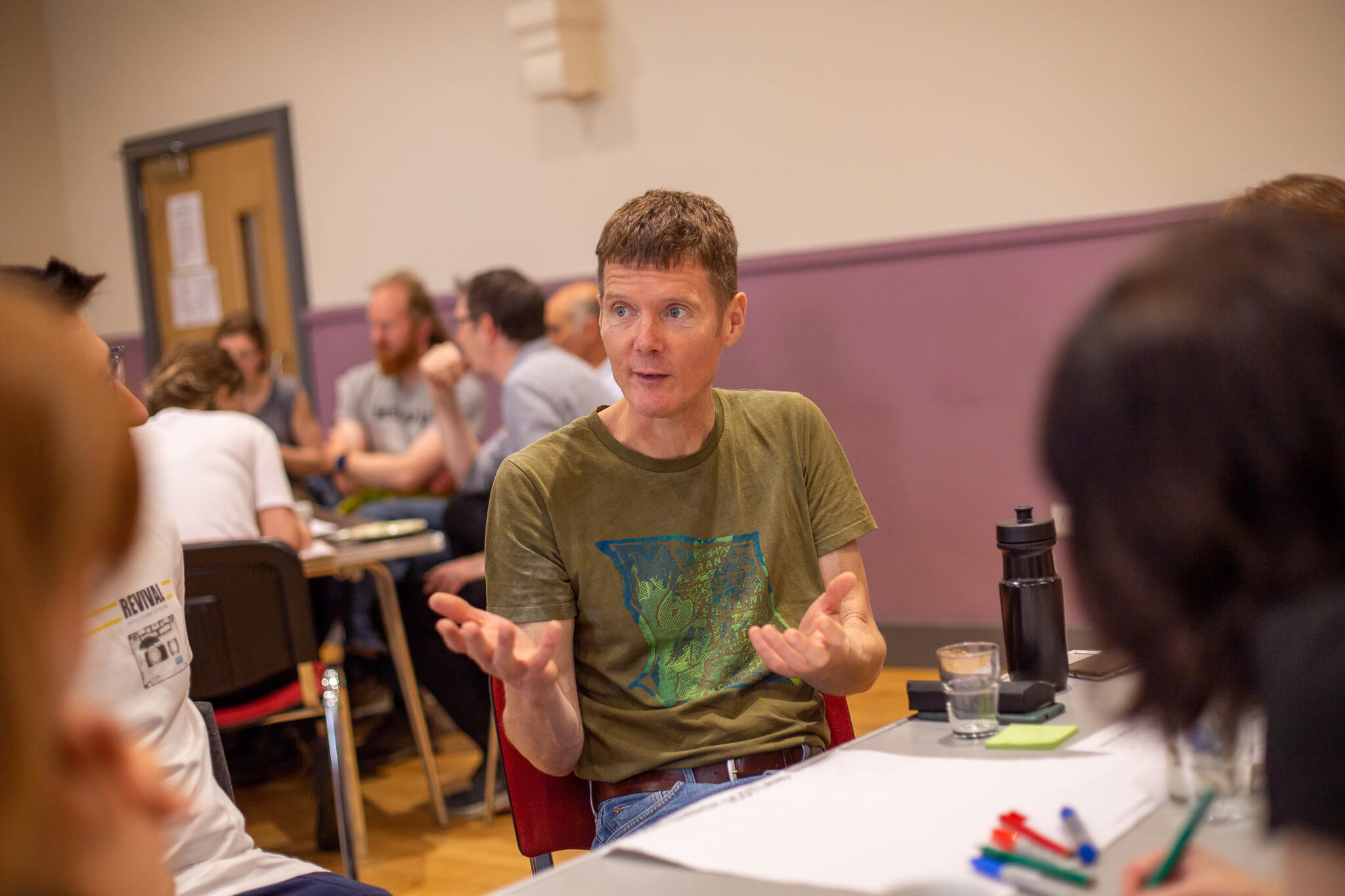 loco Home Retrofit has an altogether different way to do business.
In Glasgow, our homes are the source of 34% of our carbon emissions. Loco Home Retrofit was created to fix this problem while also making our homes more comfortable, healthier and resilient.
We do this by helping home owners and communities understand what needs to be done to 'get off gas' and to get homes to the next level of energy efficiency. We also support customers through their 'retrofit journey' – from education to planning and through to implementation and beyond.
The option of creating another 'business as usual' company was never on the table. People matter more than profit. A radical transformation of our homes and communities will only happen if we work with the power that people hold.
Most of our homes are privately owned. Therefore it is private owners who hold much of the power in the realm of home energy retrofit. Unless homeowners decide to take action, retrofit will not happen.
It is also true that we face a skills and resource shortage for retrofit. Suppliers hold a lot of power too. Much like homeowners, unless the existing tradespersons with skills transferrable decide to move into the retrofit industry, we will not see retrofit at the speed and scale we need.
We need to simultaneously bring more households into retrofit and more suppliers. Both sides of the market need to know it is safe to retrofit.
Enter the co-operative. Co-operatives are built on a shared set of values: self-help and self-responsibility, democracy, equality, equity and solidarity. Above all, a co-op is the perfect vehicle for a community to build trust and capability as they address the common needs and aspirations they face.
Having co-op values like democracy and accountability at our core empowers Loco Home to develop the tools needed to transform Glasgow's housing stock into comfortable, low energy homes fit for the 21st century. That empowerment comes from the trust we can build through our co-op structure.
We are proud to be a co-operative. But more than that, we know that we must embrace to our core what it means to be a co-operative. Our success depends on it.
Cooperatives Fortnight 2023 runs from Monday 19 June to Sunday 2 July and is organised by Co-operatives UK.